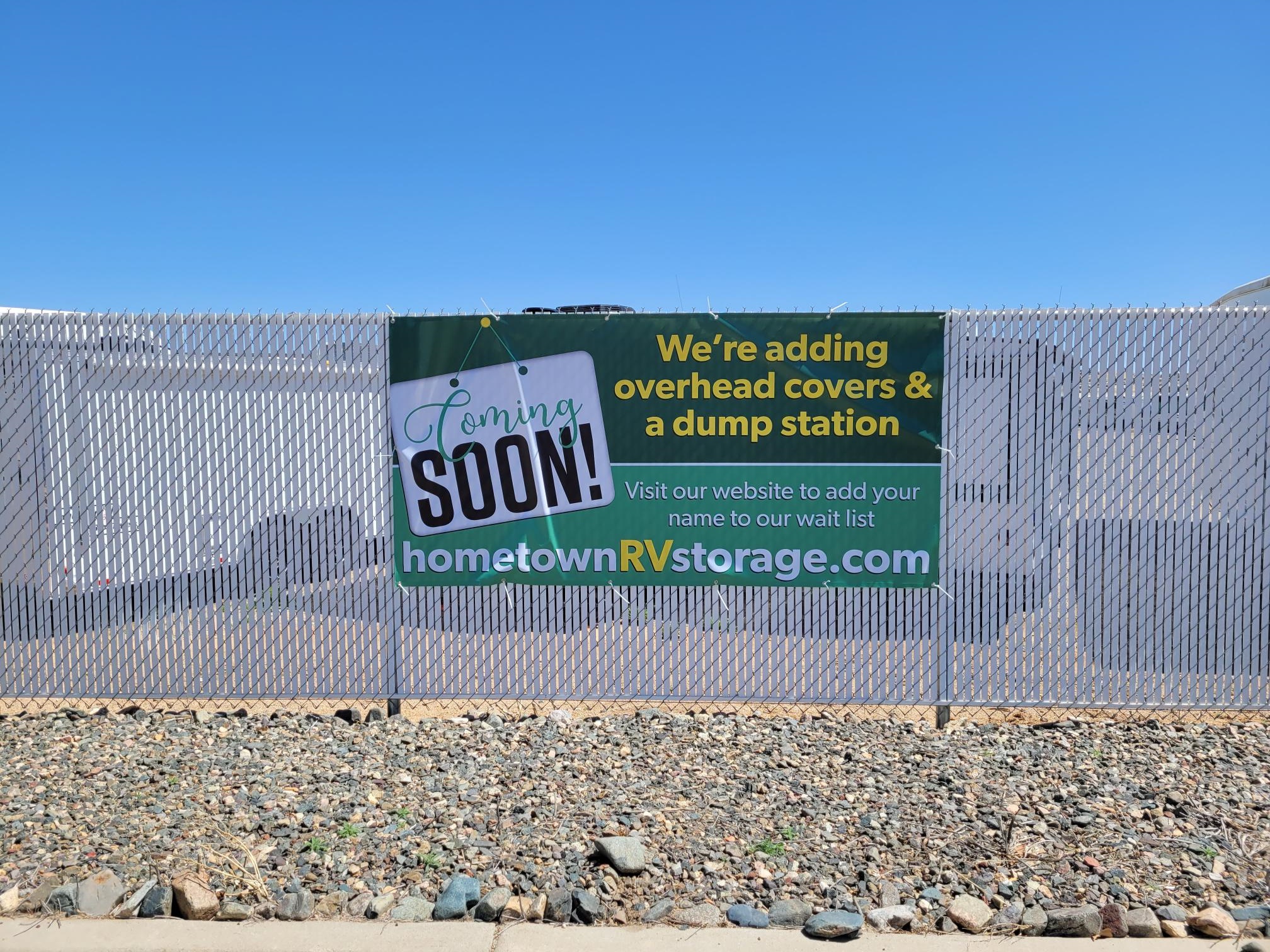 Secure and Adventure Ready
Facility Amenities
Free Extended Gate Access
RV, Car, and Boat Parking
Due to our upcoming property improvements, there will be construction, digging, dump station installed and overhead covers installed.
We are unable to accept new reservations or tenants.
You may click on the the green banner above to fill out a form for our
waitlist
.
This will be
covered parking
. Thanks so much for your understanding. If you experience any inconvenience, please call, text, or email me so I can help.
Hometown Storage consulted
Security
experts and law enforcement to design a robust security system and several layers of security protocols.
Pest Control
services keep the other bad guys away.
We make enjoying your motorhome easy. The Hometown Storage family has free access to our dumpstation, water, and air. Maintain your RV, motorhome, campervan, trailer, or boat at Hometown Storage. Need to wash your RV? We have a self-serve RV wash station you can use too - free! We offer added convenience with our concierge services. We can keep your batteries charged, run your engines on a shedule, offer cleaning services, and more!
We understand that customer service is the foundation for a successful business so we do our best to accommodate our tenants and their diverse RV storage needs. If you have questions or need assistance with your move, get in touch with us by phone or set up a time to stop by the office.
Hometown Storage in Prescott, AZ is a
veteran-owned
self storage facility. We're proud to serve Prescott and surrounding areas such as Chino Valley, Williamson Valley, Prescott Valley, and many more. Find us 10 minutes from downtown, next to Prescott Regional Airport and near Embry-Riddle Aeronautical University. Find us on Corsair Avenue!